VII. MINIATURE WAS HERE #Vancouver



Viral Action in galleries and art centers of Vancouver city.
Take, shred and return.

Year: 2013
Place: Vancouver (Canada)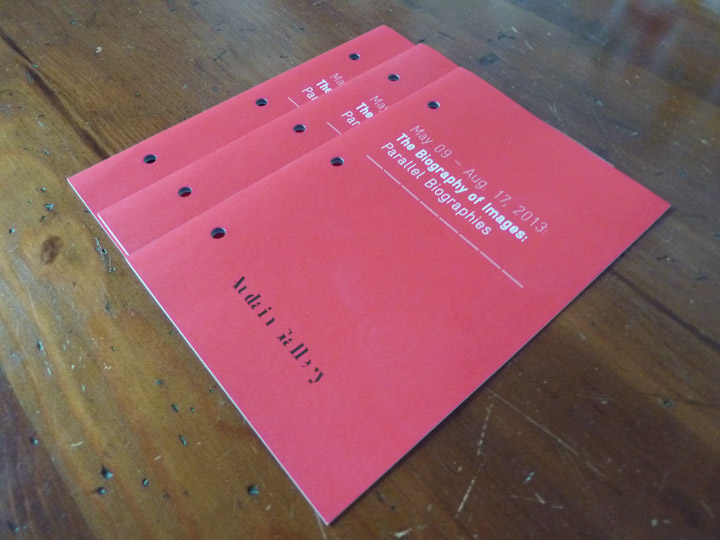 Appropriation in art is the use of pre-existing objects or images with little or no transformation applied to them. The use of appropriation has played a significant role in the history of the arts (literary, visual, musical and performing arts). In the visual arts, to appropriate means to properly adopt, borrow, recycle or sample aspects (or the entire form) of human-made visual culture. Notable in this respect are the Readymades of Marcel Duchamp.

In the early twentieth century Pablo Picasso and Georges Braque appropriated objects from a non-art context into their work. In 1912, Picasso pasted a piece of oil cloth onto the canvas. Subsequent compositions, such as Guitar, Newspaper, Glass and Bottle (1913) in which Picasso used newspaper clippings to create forms, became categorized as synthetic cubism. The two artists incorporated aspects of the "real world" into their canvases, opening up discussion of signification and artistic representation.

Marcel Duchamp is credited with introducing the concept of the ready-made, in which "industrially produced utilitarian objects...achieve the status of art merely through the process of selection and presentation." Duchamp explored this notion as early as 1913 when he mounted a stool with a bicycle wheel and again in 1915 when he purchased a snow shovel and humorously inscribed it "in advance of the broken arm, Marcel Duchamp." In 1917, Duchamp formally submitted a readymade into the Society of Independent Artists exhibition under the pseudonym, R. Mutt. Entitled Fountain, it consisted of a porcelain urinal that was propped atop a pedestal and signed "R. Mutt 1917". The work posed a direct challenge to traditional perceptions of fine art, ownership, originality and plagiarism, and was subsequently rejected by the exhibition committee. Duchamp publicly defended Fountain, claiming "whether Mr.Mutt with his own hands made the fountain or not has no importance. He CHOSE it. He took an ordinary article of life, placed it so that its useful significance disappeared under the new title and point of view—and created a new thought for that object."

The Dada movement (including Duchamp as an associate) continued with the appropriation of everyday objects. Dada works featured deliberate irrationality and the rejection of the prevailing standards of art. Kurt Schwitters, who produced art at the same time as the Dadaists, shows a similar sense of the bizarre in his "merz" works. He constructed these from found objects,[citation needed] and they took the form of large constructions that later generations would call installations.

The Surrealists, coming after the Dada movement, also incorporated the use of 'found objects' such as Méret Oppenheim's Object (Luncheon in Fur) (1936). These objects took on new meaning when combined with other unlikely and unsettling objects.

In the 1950s Robert Rauschenberg used what he dubbed "combines", literally combining readymade objects such as tires or beds, painting, silk-screens, collage, and photography. Similarly, Jasper Johns, working at the same time as Rauschenberg, incorporated found objects into his work.

The Fluxus art movement also utilised appropriation:[citation needed] its members blended different artistic disciplines including visual art, music, and literature. Throughout the 1960s and 1970s they staged "action" events and produced sculptural works featuring unconventional materials.

Along with artists such as Claes Oldenburg and Andy Warhol appropriated images[citation needed] from commercial art and popular culture as well as the techniques of these industries. Often called "pop artists", they saw mass popular culture as the main vernacular culture, shared by all irrespective of education. These artists fully engaged with the ephemera produced from this mass-produced culture, embracing expendability and distancing themselves from the evidence of an artist's hand.

In 1958 Bruce Conner produced the influential 'A Movie' in which he recombined existing film clips. In 1958 Raphael Montanez Ortiz produced "Cowboy and Indian Film', a seminal appropriation film work.[citation needed]

In the late 1970s Dara Birnbaum was working with appropriation to produce feminist works of art. In 1978-79 she produced one of the first video appropriations. Technology/Transformation: Wonder Woman utilised video clips from the Wonder Woman television series.

The term appropriation art was in common use in the 1980s with artists such as Sherrie Levine, who addressed the act of appropriating itself as a theme in art.[citation needed] Levine often quotes entire works in her own work, for example photographing photographs of Walker Evans. Challenging ideas of originality, drawing attention to relations between power, gender and creativity, consumerism and commodity value, the social sources and uses of art, Levine plays with the theme of "almost same". Elaine Sturtevant (also known simply as Sturtevant), on the other hand, painted and exhibited perfect replicas of famous works. She replicated Andy Warhol's Flowers in 1965 at the Bianchini Gallery in New York. She trained to reproduce the artist's own technique—to the extent that when Warhol was repeatedly questioned on his technique, he once answered "I don't know. Ask Elaine."[10]

During the 1970s and 1980s Richard Prince re-photographed advertisements such as for Marlboro cigarettes or photo-journalism shots. His work takes anonymous and ubiquitous cigarette billboard advertising campaigns, elevates the status and focusses our gaze on the images.

Appropriation artists comment on all aspects of culture and society. Joseph Kosuth appropriated images to engage with philosophy and epistemological theory. Other artists working with appropriation during this time with included Jeff Koons, Barbara Kruger, Greg Colson, and Malcolm Morley.[citation needed]

In the 1990s artists continued to produce appropriation art, using it as a medium to address theories and social issues, rather than focussing on the works themselves. Damian Loeb used film and cinema to comment on themes of simulacrum and reality. Other high-profile artists working at this time included Christian Marclay, Deborah Kass, Damien Hirst[dubious – discuss] and Genco Gulan.